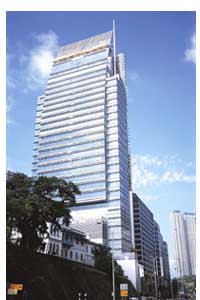 ATAL Building Services Engineering Ltd.
ATAL Building Services Engineering Limited, a subsidiary company of Analogue Holdings Limited (stock code: 1977), integrates air, fire, water and electrical systems to create the optimal environment for commercial, residential and office buildings. In addition to general building services, our specialised business units provide specialised building services for data centres and healthcare and infrastructure facilities.
Analogue Holdings Limited, established in 1977 and headquartered in Hong Kong, is a leading electrical and mechanical engineering service provider in Hong Kong with operations in Macau, Mainland China, the United States and the United Kingdom.
Corporate Information
ATAL Building Services Engineering Ltd.

Address
13/F, Island Place Tower
No. 510 King's Road
North Point, Hong Kong
香港北角英皇道510號港運大廈13樓
Enquiry and Contact
Mr. Victor Wei-tak LAW, Managing Director
Mr Brian Cheng, Chief Executive
Tel
(852) 2561 8278
Fax
(852) 2565 7638
Website
www.atal.com
E-mail
info.bss@atal.com