Attached please find the flyer of Joint Professional Training Course 2022 for your preview and information.
Please consider taking the course on 11 Jan and 18 Jan 2022 which is Fire Services Works related.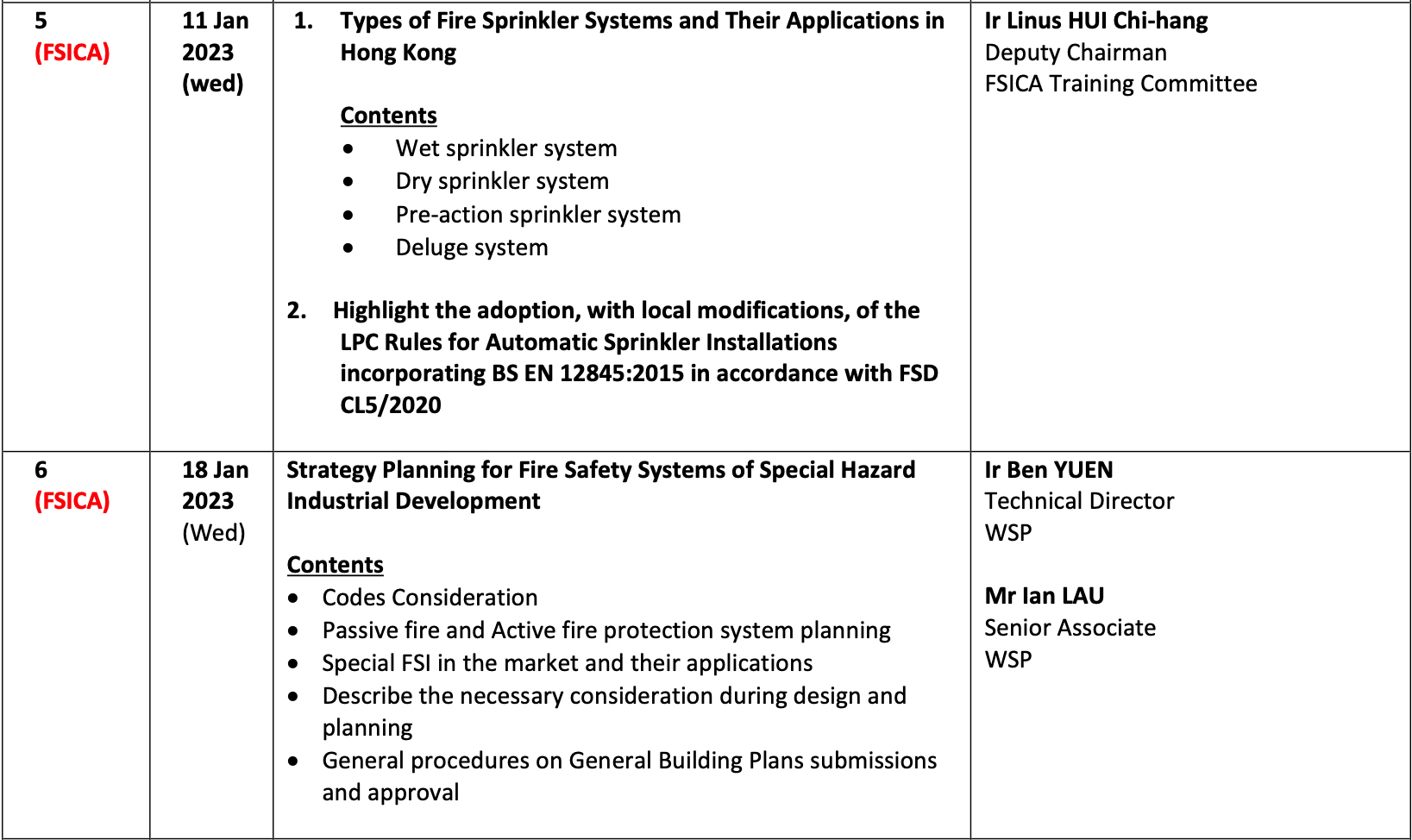 All registrations are administered via HKFEMC, please contact HKFEMC Secretariat at Tel: 2519 3998 / Fax: 2519 0298 or E-mail:admin@hkfemc.org.
For any queries, please feel free to contact HKFEMC at 2519 3998 or by email (admin@hkfemc.org).
FSICA Training Committee

Category :
訓練 • 課程 • 研討