Milton Asia Golf Open sponsored by Milton (Asia) Limited
第十五屆高爾夫球挑戰賽已於5月7日及8日於長安及南沙高爾夫球會順利完成。本屆賽事由Milton (Asia) Ltd贊助,合共十六個獎項。是次比賽非常踴躍,60個名額瞬即額滿,在此謹代表消防商會多謝各位熱烈支持及參與。
一班高爾夫球愛好者於大合照後,隨即進行比賽,大顯身手;兩天比賽都非常順利,各位高球手努力爭取佳績,角逐各個獎項,賽果非常接近。
比賽結束後,大會安排頒獎禮,頒獎過後,便是一輪精彩的幸運大抽獎,因私人事故未能參與第二日賽事的商會理事曾炳威先生,更自掏腰包捐出3000元作抽獎之用,在一片歡樂的氣氛下,第十五屆高爾夫球挑戰賽亦完滿結束。
第十五屆高爾夫球挑戰賽 Milton Asia Golf Open
2010年5月7-8日 長安及南沙高爾夫球會
獎項
得獎人
總桿冠軍
HO SHEK KEI
淨桿 (7-8日)
冠軍
EDWIN CHAN
亞軍
CHENG KAM HON
季軍
QUINCY CHAN
淨桿 (7日)
冠軍
FRANCIS WU
亞軍
SIU WING LEUNG
季軍
WILLIAM TSANG
淨桿 (8日)
冠軍
LEUNG KAM SHU
亞軍
ERIC LAI
季軍
WILSON YAU
最近球洞獎(7日)
東 4
PETER KONG
西 4
CHU KOON CHING
最近球洞獎 (8日)
谷 8
WILSON YAU
谷 13
BEN WU
最遠距離獎 (7日)
西 3
WILSON YAU
最遠距離獎 (8日)
谷 6
KS HO
Photo Album
---
~~~~ previous notice ~~~~ 
Dear all members,
Please be informed that 15th FSICA Golf Competition will be held on 7 & 8 May 2010.
Attached please find the notice issued by Mr Ken Poon, Chairman of Recreation for your preview and consideration.
Interested members, please complete the attached Form and fax to 2191-7853 or email to info@fsica.org.hk before 23 April 2010.
Date :
7 & 8 May 2010
Golf Course :
7 May 2010 長安高爾夫球會
8 May 2010 南沙高爾夫球會
Time :
Bus pick up at Huangang (皇崗)
on 7 May 2010 at 7:45am
Competition :
System 36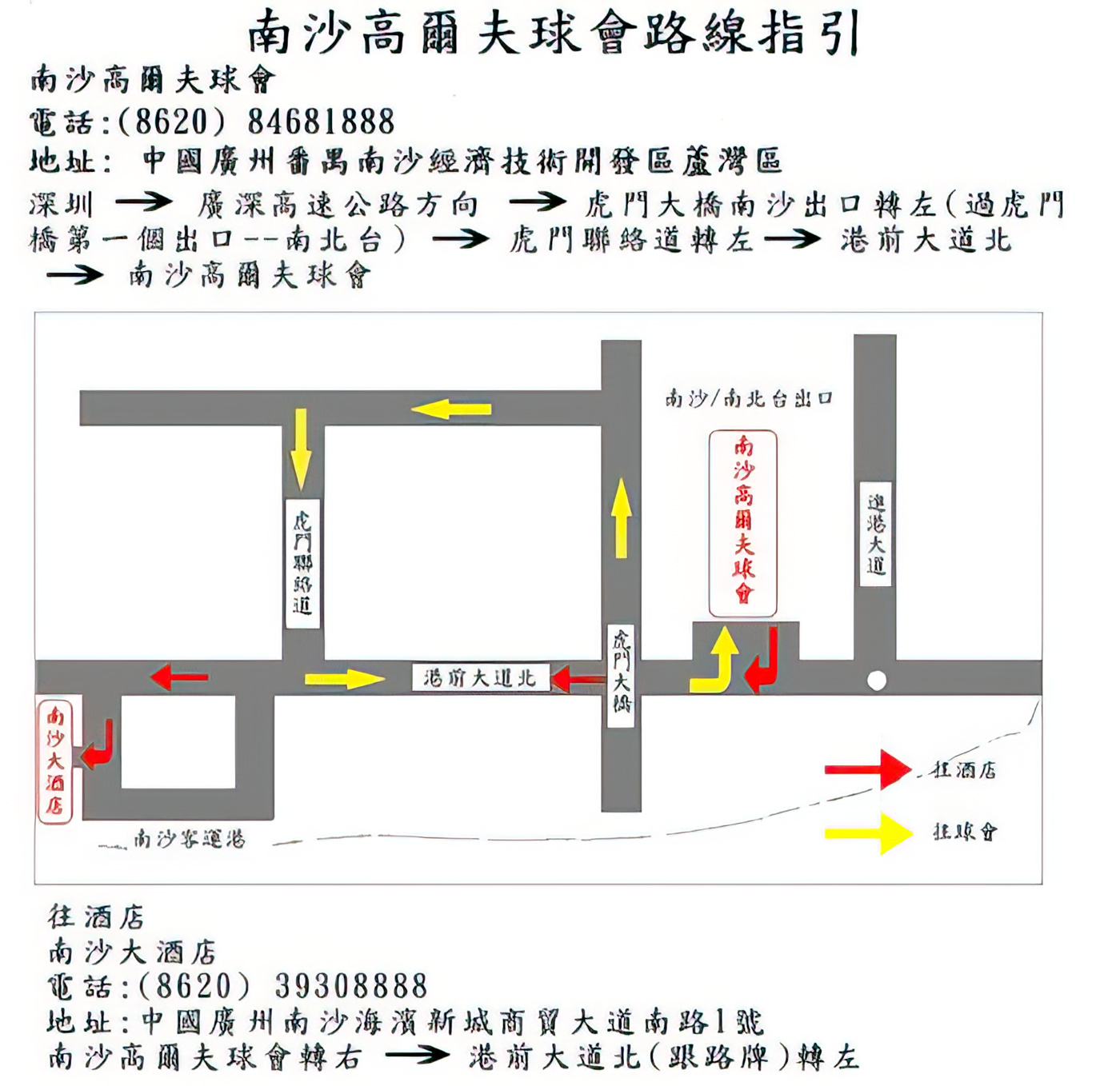 Category :
高爾夫球挑戰賽