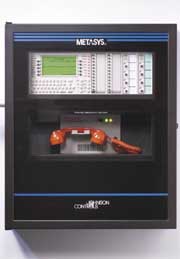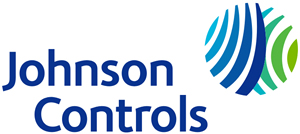 Johnson Controls, Inc. is a global market leader in automotive systems and facility management and control with over 113,000 employees worldwide. Johnson Controls (NYSE:JCI), founded in 1885, has headquarters in Milwaukee, Wisconsin, Its sales for 2003 totalled US$22.6 billion. The Controls business is a leader in supplying systems to control heating,ventilating, air conditioning (HVAC), lighting, security and fire management for buildings. Services include complete mechanical and electrical maintenance. World leader in integrated facility management providing facility management and consulting services for many Fortune 500 companies. The company manages more than one billion square feet worldwide.
Johnson Controls has served the Hong Kong building and construction industry for more than 30 years. We provide comprehensive range of services including Facility Management Services, Energy Management, 24-hour Facility Response Center, Building Maintenance and Operation services, fire services, security, electrical and mechanical installation and Intelligent Building Management systems. We also have a wide coverage in our customer portfolio: government, developers, hotels, hospitals, education, retail, public utilities, railways, telecommunications and banks. Johnson Controls Hong Kong combines our global technology and local experience to provide high-quality services to our customers. We are fully capable to handle small-to large-scale projects and manage a variety of facilities.
Fire Service Installation
Johnson Controls Hong Kong is the Class 1,2&3 Registered Fire Service Installation contractor in FSD and the List of Approved Suppliers of Materials and Specialist Contractors for Public Works under the "Fire Services Installation Group II" category. We are capable in providing full service in Fire Service System supply, install, testing, commissioning and maintenance. Being a ISO9001:2000 and ISO18001:1999 accredited company. We are confident in providing quality and professional service to exceed our customer expectation.
Major Projects in Fire Service
AIG Tower
Alice Ho Miu Ling Nethersole Hospital
Asia Satellite Earth Station
Baptist University
Central Plaza
City University of Hong Kong
Cyberport C1-C4, C5 Hotel
Festival Walk
Four Seasons Hotel
Gateway II
Hong Kong Convention and Exhibition Centre
Hong Kong International Airport
Hong Kong Movie City
Hong Kong Polytechnic University
Hongkong and Shanghai Banking Corporation (USA) Cashing Centre
Kwong Wah Hospital
Langham Place (Mongkok)
Lingnan University
Macau 2005 Stadium
Macau 2005 Swimming Pool
Macau Hotel Grandeur
Marriot Hotel
MTR Kowloon Station
MTRC – Hong Kong / Kowloon / Olympic / Tsing Yi / Tung Chung Station
MTRC – Properties along Lantau Airport Railway
North District Hospital
One & Two International Finance Centre
Pacific Forum
Pacific Place
Pok Oi Hospital
Queen Mary Hospital
Route 8 Nam Wan Tunnel
Stanley Prison
The Centre
The Hong Kong Police – South/ New Territories Headquarters
The University of Hong Kong
Yue Wan & Bowrington Market and Food Court
Corporate Information
SaveSave